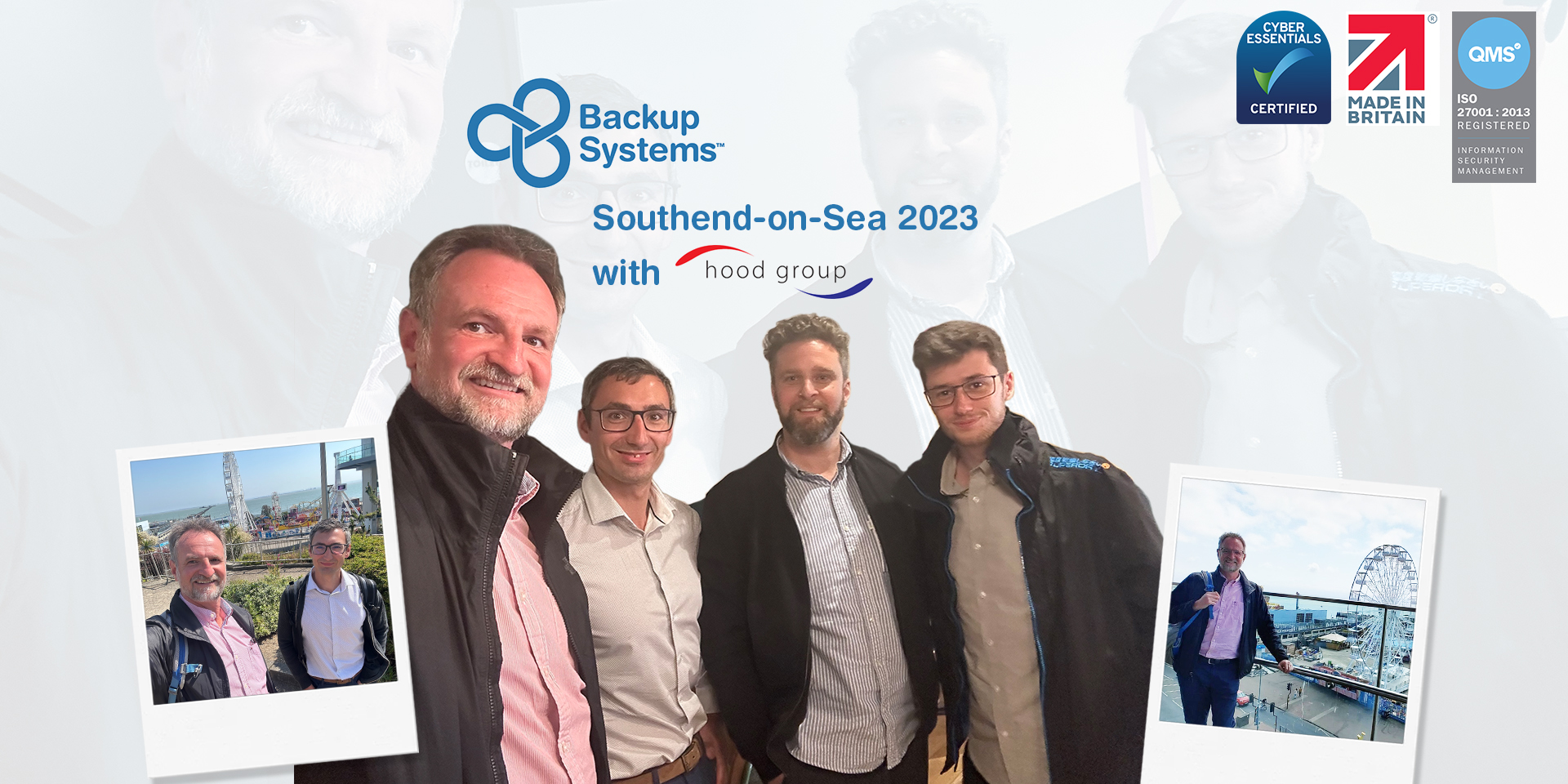 Backup Systems visits Hood Group
We recently went to Southend-on-Sea to see our friends and clients Hood Group. We met up with Steve King, Alex Milne, and Jarvis Goodfellow, and went to Ask Italian for a lovely meal.
Face to face meetings are heavily important to us as it shows we see you as more than just a number, it shows we care and it's even more important to socialise in a day and age where teams' calls become more and more common, especially since covid made us all retreat inside.
Steve King of Hood Group when asked about Backup Systems said…
"Backup systems offer a highly reliable backup service. One you can trust. One thing less to worry about on a daily basis. They are also very knowledgeable, very handy to have around in a crisis. Nothing has ever been too much to ask for."
"Backup systems have the best support service of any of our vendors. Emails are responded to rapidly. Nothing seems too much trouble. They are a pleasure to deal with."
It isn't just Hood Group that are impressed with our services, check out multiple other reviews below.
https://www.reviews.co.uk/company-reviews/store/back-up-systems-ltd
https://uk.trustpilot.com/review/backupsystems.co.uk
Visit our managed services to take a look at the services we offer, get in contact to book a demo now!
---
Photo by Daniel Lawrence