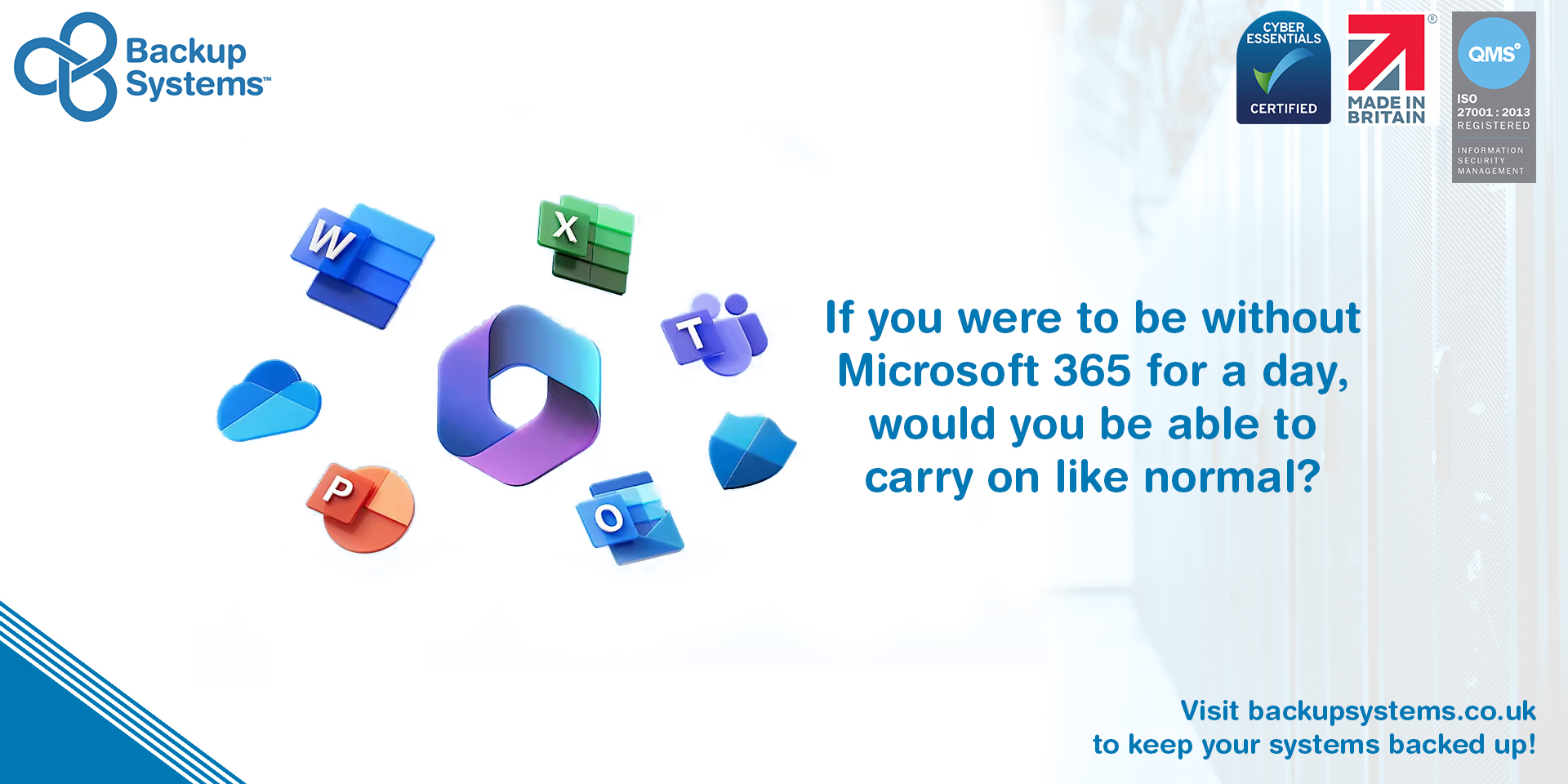 If you were to be without Microsoft 365 for a day, would you be able to carry on like normal?
Microsoft 365 is a vital part of almost every business you can think of, it's the backbone of handling anything from emails, spreadsheets, online storage and so much more.
Outlook, Teams, Excel, Word, they all come under Microsoft 365. If any of these services were to go down, it would cause several issues.
Microsoft 365 attacks are on the rise, and it's now more important than ever to ensure you have it backed up correctly. Most recently Capita suffered an attack that targeted Microsoft 365, more can be read about that at our blog post below.
https://www.backupsystems.co.uk/capita-outage-caused-by-cyber-attack
And only a few weeks ago hackers were making use of a OneNote exploit that allowed them to distribute malware, without the user knowing until it was too late. The malware known as Emotet previously made use of macros inside Word and Excel attachments, more can be read about it at our blog post below.
https://www.backupsystems.co.uk/microsoft-365-comes-under-renewed-attack-and-this-time-no-security-product-can-stop-it
Both these attacks have occurred in the space of just a month, now is the time to ensure you have Microsoft 365 backed up.
Backup Systems can help! Visit our managed services to look at what we have to offer, to ensure protection of your systems.
You can also get in touch and book a demo to see how things work.
---
Photo by Daniel Lawrence and Brett Sayles