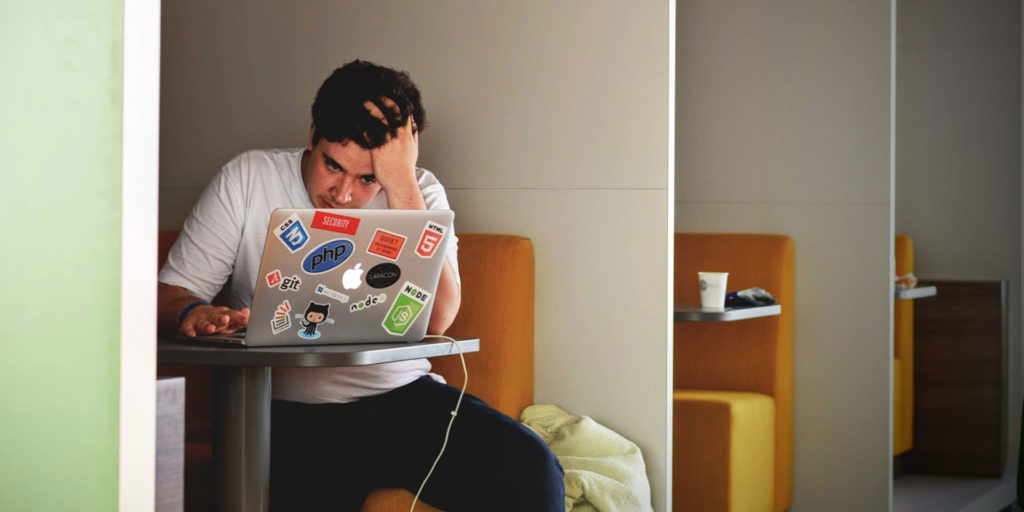 Almost half of IT professionals are not confident they could recover their systems in under 6 hours. It's great they are being so honest about IT disaster recovery. But when systems fail, these are the guys that should have the ability to get things up and running again.
Our independent research shows only 21% of IT staff feel confident about restoring their data in a timely manner. But surely this figure should be higher, right?
The answer is "it depends". How many staff in the IT department have actually performed a recovery in the past (experience)? Who has been nominated and trained for responsibility (knowledge)? And what's the confidence level in the recovery software (systems)?
Experience, knowledge and systems all play a part in the confidence equation.
IT staff and CEOs disagree
Interestingly, when we asked CEOs and Directors the same question, the result was disturbingly different. You can see the difference of opinion in the chart. IT staff are not as confident as their boss in recovering from a systems failure or cyber-attack (and bosses don't share the IT professional's scepticism).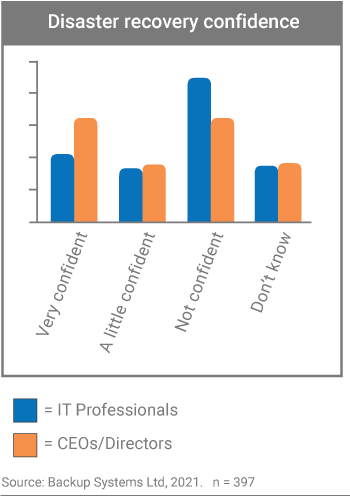 It does pose the fundamental question, why are these results so different? Have C-level executives critically examined their disaster recovery capability (and tested it)? And are IT staff too afraid to tell their boss there is a problem?
Getting out of a disaster is a very stressful time. The burden of this should not be how do we restore these servers and the system's configuration, but how FAST can we perform a restore.
Downtime can be critical for companies. Staff can be left unable to work if this time is extended due to lack of restored knowledge, experience or poor systems. It can also lead to CEO's sniffing around for who is accountable, and most profoundly damage income and reputation.
Why did we do the research?
By now, you are probably asking why we posed such a question. The answer is that poor recovery is not an uncommon sight for us to see. Comprehensive backup is only part of the equation.
There have been many occasions where we had to advise, or even perform, restores for a customer. This is not a problem for us to do, but it does highlight an uncomfortable hole in the IT industry.
When it comes to IT infrastructures, the big issue is that each computer system is never nearly the same.
This boils down to numerous factors, such as the operating system. Whether it be Windows, Mac or Linux, there will be different flavours of platform or versions. Each will require a different restore process.
The next headache is going to be restoring the software that is used on these systems. There are normally thousands of 3rd party applications that will be business-critical. This can include general files, databases, or even active directory information, and they are all needed to bring your business back online. It can be a huge task.
The good news is that we have the experience, knowledge and systems to manage your backup and disaster recovery. The even better news is that we are happy to share our expertise, with no obligation. Just complete our contact form.
---