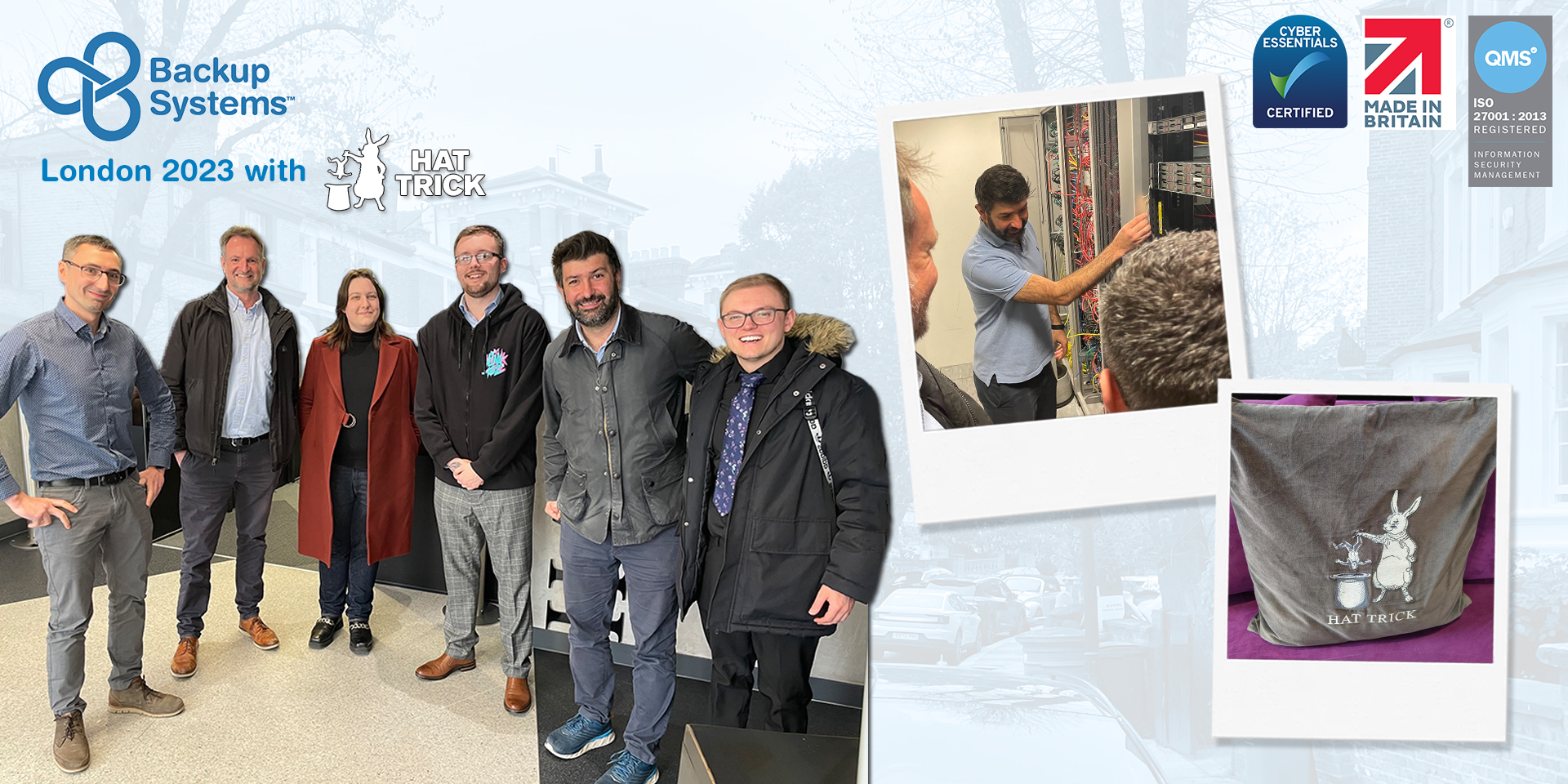 Backup Systems Visits Hat Trick Productions.
We recently made the trip down to London to visit our friends and clients at Hat Trick Productions, discussing plenty to do with their infrastructure over lunch, as well as a small tour of their on-site hardware. We all had a great time and look forward to doing it again in the future.
Hat Trick Productions are one of the UK's most successful independent production companies producing popular and award-winning programming, light entertainment, comedy, drama, and digital media.
Hear what Armen Seridarian, the Head of Technology for Hat Trick Productions had to say surrounding the success of working with Backup Systems:
"We were looking for a flexible solution that could replace Symantec BackupExec. BackupExec at the time was incompatible with exchange 2010, we were given completion dates by Symantec for when support for exchange 2010 would become available, but those deadlines were missed.
My initial concern was backing up our Exchange server, additional features such as Email Archiving became a very useful tool. The flexibility of using our own storage in our datacentre made it a very cost-effective solution. Once the infrastructure was in place, working with Backup Systems to get all our servers backed up and replicated was painless.
Backup Systems continue to develop their product in conjunction with our changing infrastructure. As our requirements change, Mark has always strived to develop a means in which to make that data secure.''
It's not just Hat Trick Productions that are satisfied with our service either, see what others have to say below.
https://www.reviews.co.uk/company-reviews/store/back-up-systems-ltd
https://uk.trustpilot.com/review/backupsystems.co.uk
---
Photo by Daniel Lawrence