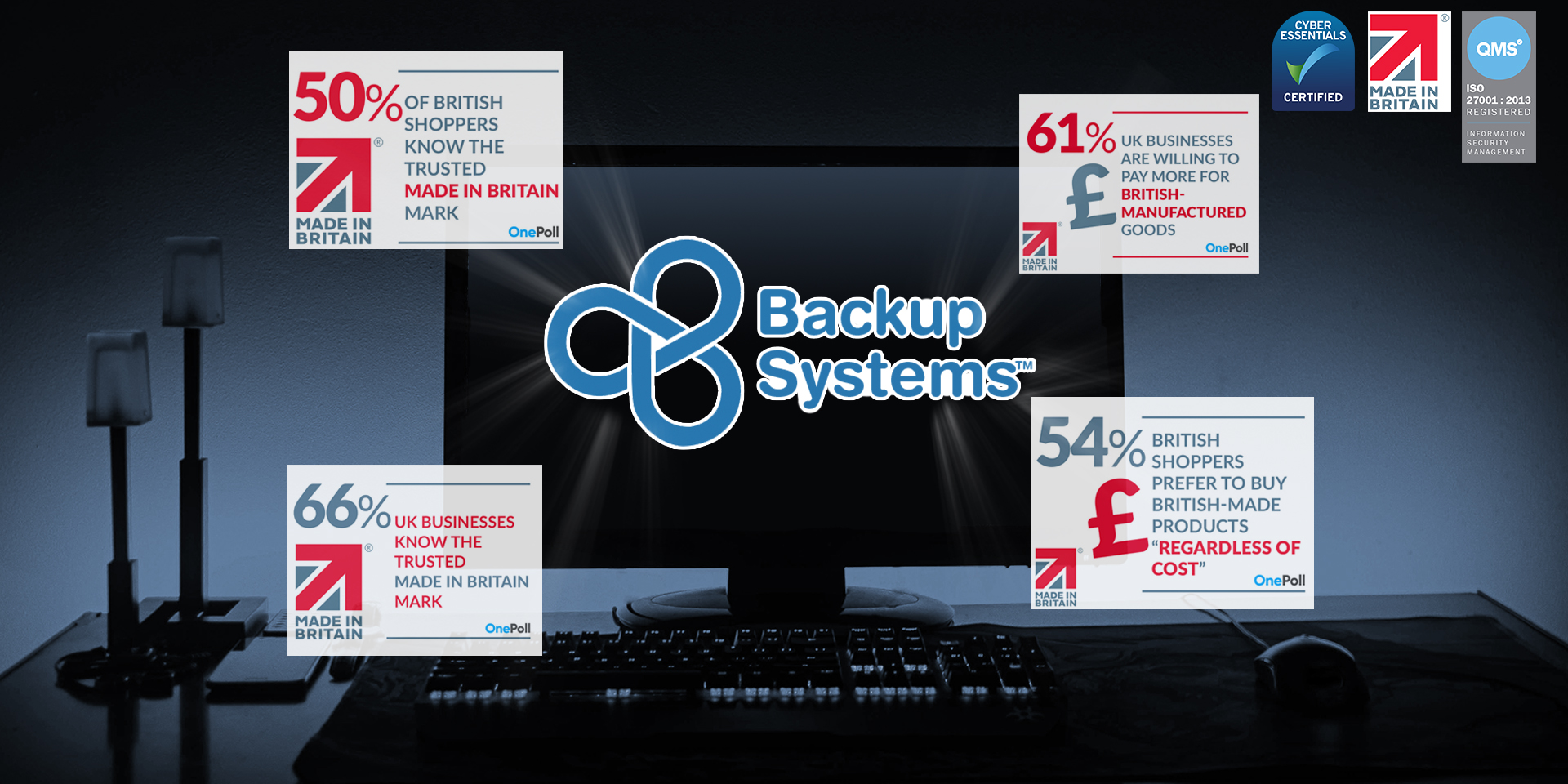 Backup Systems, a proud member of Made in Britain.
If you didn't know already, Backup Systems are a member of Made in Britain, a not-for-profit organisation which supports British manufacturers.
Made in Britain recently published their fourth annual 'Buying British Survey', which highlighted some interesting points about British businesses.
Most British consumers (54%) want to buy more UK-manufactured goods than they currently do.
Most British consumers (58%) prefer to buy UK-manufactured products over alternatives imported from other countries.
Despite the cost-of-living crisis, 54% of those that prefer to buy products in the UK choose to buy British "regardless of cost".
So, when it comes to sourcing a backup service, buy your backup service from the only developer of backup and DR software in the U.K. Our customers agree, and you should too. Here's what they have to say about Backup Systems:
"We have found the solutions and support services offered by Backup Systems to be of the highest standard. They are so helpful, knowledgeable, and they respond very quickly to requests for assistance. We have no hesitation in recommending Backup Systems Ltd."
 – The Zinc Group
"Excellent service as usual. Been a client of theirs from the start and I have to say this is one of the best suppliers I have had to work with. Support orientated, there is nothing they won't do to help. Recently had a disk array fail losing all data and we are back up and running a day later."
– Seabourne Group
https://www.reviews.co.uk/company-reviews/store/back-up-systems-ltd
https://uk.trustpilot.com/review/backupsystems.co.uk
Visit our managed services to take a look at the services we offer, get in contact to book a demo now!
---
Photo by Daniel Lawrence, Made in Britain & Boicu Andrei